Deer Spirit Permaculture Garden
Deer Spirit Permaculture Garden, located at 545 Broadway, is currently under development. Once completed, the garden will feature Indigenous plants and growing practices, and be a place for community to come together for greenspace enjoyment, Indigenous teachings, food production and more.
Please check back often for updates during the development process.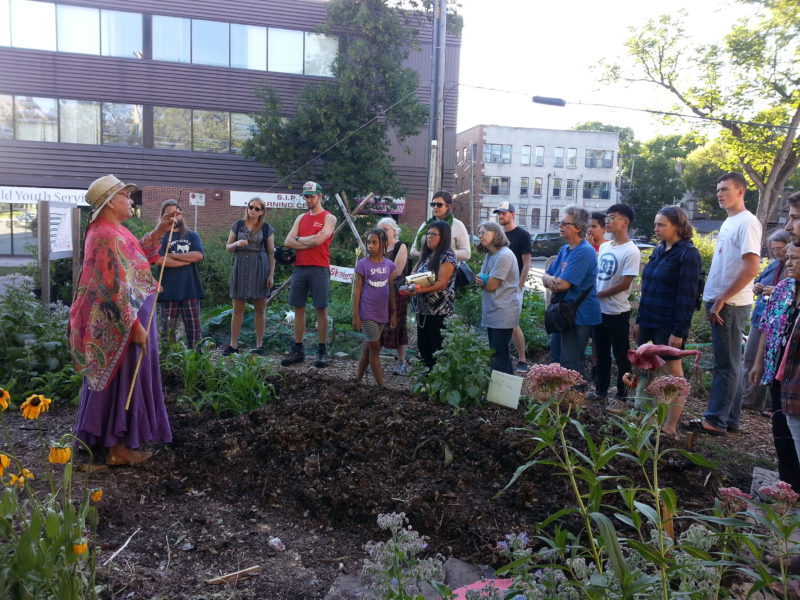 West Broadway Community Organization (WBCO) is committed to environmental sustainability and preserving public green spaces in our community. WBCO owns or manages seven community-access greenspaces in West Broadway, offering seasonal programming, with over 80 community garden plots, 26 compost bins, weekly workshops, community garden committees, and plenty of space to sit, meet, play or exercise.

Each spring and summer WBCO hosts as many as twenty workshops, often in our Teaching Gardens. Working in partnership with local organizations, businesses, and schools, our workshops series is almost entirely free for participants and delves into a wide range of relevant subjects.