February Rent Smart Workshop Series
February 1, 2021
Renters and future renters: Bring all your questions! This free online workshop series is designed by tenants, for tenants. Be prepared to find and keep housing by learning the 3 Keys to a Successful Tenancy! The series teaches participants about their rental rights. It also assists people who face common challenges in fixing credit, rental history, and references, by providing a Letter of Completion which can be attached to rental applications.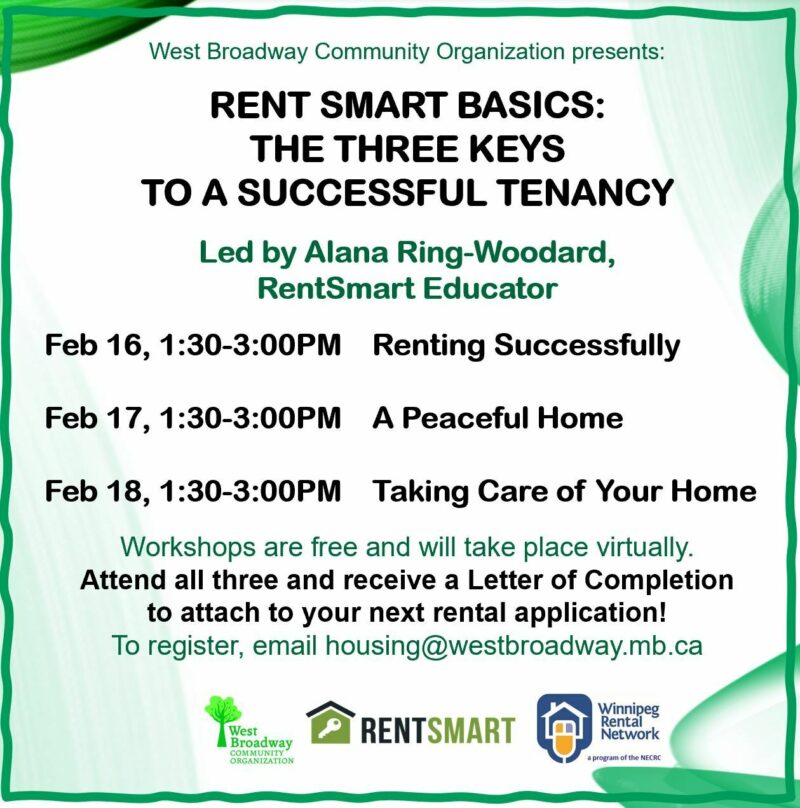 Feb 16, 1:30-3:00PM: Renting Successfully
What will we cover? Finding a home, applying for housing, understanding the paperwork, what is the Residential Tenancies Act?, key steps to moving out
Feb 17, 1:30-3:00PM: A Peaceful Home
What will we cover? Tips for being an effective neighbour, how to deal with noise, tips for living with housemates
Feb 18, 1:30-3:00PM: Taking Care of Your Home
What will we cover? The landlord or the tenant: Who is responsible for what?, maintenance issues, pests, insurance, cleaning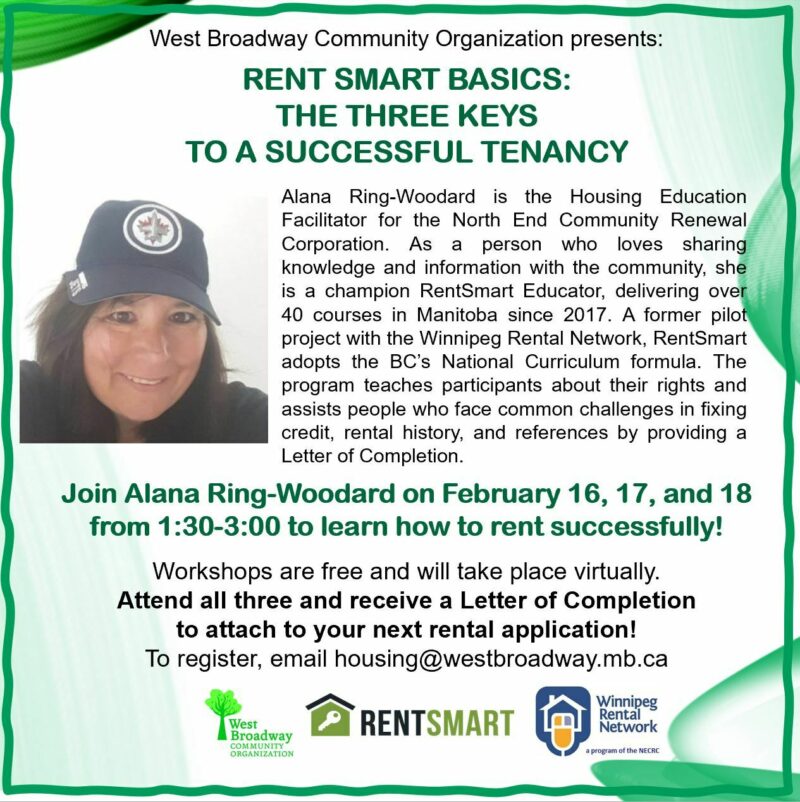 West Broadway Community Organization is excited to host Alana Ring-Woodard, RentSmart Educator. There are three sessions in this series. Each session will be approximately an hour, with time for questions at the end. Participants will receive a free booklet with all the information from the workshops. If participants attend all three workshops, they will receive a Letter of Completion to attach to their next rental application!
To register, email housing@westbroadway.mb.ca