Property Improvement Program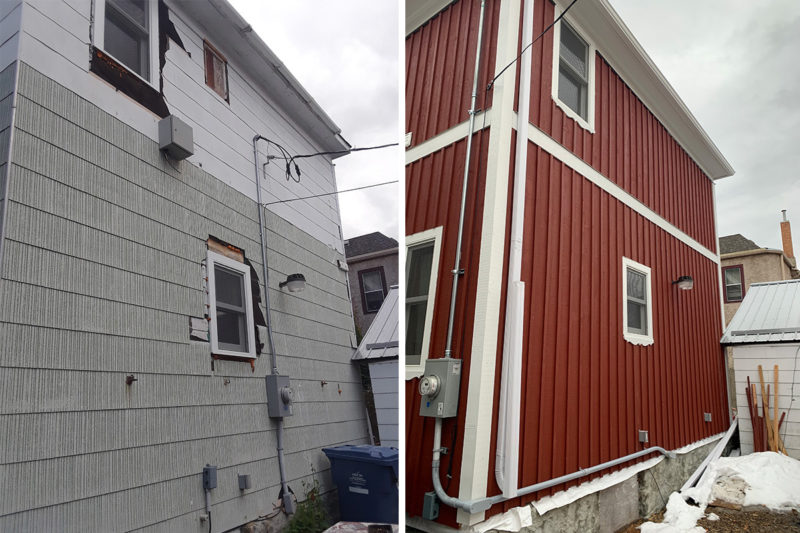 The Property Improvement Program (PIP) is now open to support rooming house and rental property projects.
If you own a rental property or rooming house in West Broadway, and are planning to make improvements to the property this year, then we want to hear from you!

2023 Application Process
Read the information on this page; determine whether your property is classified as a rooming house or rental property as these are separate streams of application.
If you are able, please use your computer to complete the appropriate form linked below and email it to

[email protected]



If you require a printed form or want a copy of your application, please contact our Office Coordinator at

[email protected]

to schedule a time to stop in at our 222 Furby St. office.
Applications must be completed in full and all required documentation must be attached; incomplete applications will not be considered
Application review will be ongoing throughout the summer of 2023 and will continue until all grants have been allocated
If you have submitted an application, you will receive a follow-up communication from our Housing Coordinator and based on the 2023 priorities, your project may be approved, rejected, or given the option of 'waiting list' status to see if other prioritized projects are unable to proceed this year.
If your project is approved, you will receive an approval letter of intent outlining the terms of your grant. Once the work is complete and you have submitted a verified proof of payment, you will receive your grant as a reimbursement cheque within 2 weeks of submitting all final reporting documents.
Projects that begin before an application is approved may not eligible.
All current year 2023 projects must be completed and have all reporting submitted by December 31st, 2023.

2023 Program Information
PIP Overview
With generous support from the City of Winnipeg, WBCO provides small matching grants for West Broadway property owners making improvements to the exterior of their building. Exterior improvements increase longevity, retain historical character, enhance streetscape beautification, and foster sustainability through energy efficiency measures. As a part of WBCO's neighbourhood revitalization strategy, property improvements of this nature attract further social, economic, and community reinvestment.
We are very pleased with the final product for sure. Our property, which is a corner property, I hope now sets a tone for the entire street on what is possible. Thanks a ton. Without WBCO we could not have done this, and done this to level of quality that the house, the tenants, and the community deserves. — Rooming House Operator, 2020
$844K

grants allocated since 2002

$1.9M

private investment leveraged
2023 Priorities
Priority Projects
Projects that address emergency or serious structural repairs
Projects that will increase the energy efficiency of the property
Priority Properties
First time applicants
Multi-family, low-income housing
If your project/property falls outside of these priorities, you are still welcome to apply. Please be aware that your application may be waitlisted. Projects that begin before application approval are not eligible.
The PIP program has been a truly remarkable program for property owners like myself. If it were not for the program, I doubt that I would have been able to afford having repairs done on my property. It motivated me to put some money aside to have these essential repairs done. The program coordinator has been very helpful and ensured that the entire process was easy to follow, and always provided needed information and clarification in a timely manner. The repairs have certainly given my property a facelift, and I feel very fortunate to have been able to benefit from this much needed program. I remain grateful for the assistance provided. — Rental Property Owner, 2020
Required Application Documents for 2023
Rooming House Stream
Two estimates from qualified contractors, or from building material retailers
A copy of a current valid rooming house license issued by the City of Winnipeg
Rental Property Stream
Two estimates from qualified contractors, or from building material retailers
Resources