Property Improvement Program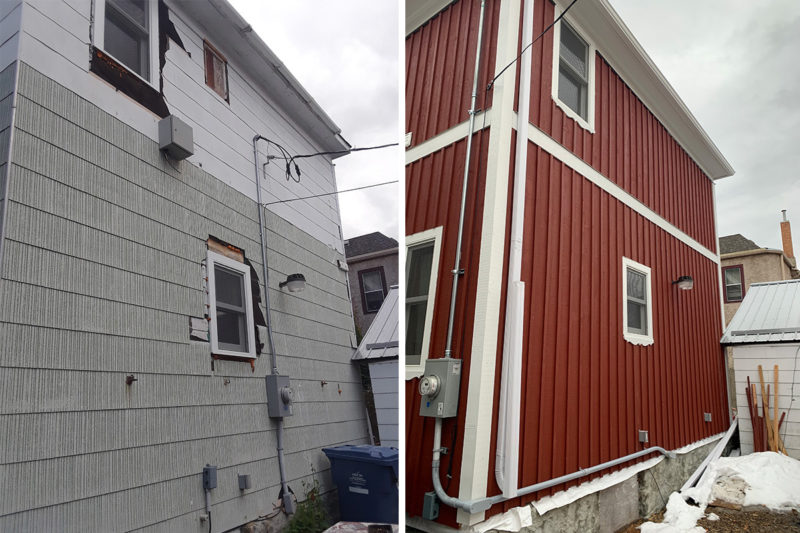 The 2020 Property Improvement Program (PIP) is finished for the year. We hope to be able to offer this Program again in 2021.
2020 Program Information
Do you own a residential building in West Broadway? Are you planning exterior repairs this summer? You may be eligible for a PIP grant from West Broadway Community Organization (WBCO).
PIP Overview
With generous support from the City of Winnipeg, WBCO provides small matching grants for West Broadway property owners making improvements to the exterior of their building. Exterior improvements increase longevity, retain historical character, enhance streetscape beautification, and foster sustainability through energy efficiency measures. As a part of WBCO's neighbourhood revitalization strategy, property improvements of this nature attract further social, economic, and community reinvestment.
"I found the grant process to be straightforward and positive overall. I appreciate the reminders and check-ins to help the project stay on track."
$844K

grants allocated since 2002

$1.9M

private investment leveraged
2020 Priorities
Priority Projects
Projects that address emergency or serious structural repairs
Projects that will increase the energy efficiency of the property
Priority Properties
First time applicants
Multi-dwelling properties
Properties on the North side of Broadway
Single-family homes with an assessed value of under $210,000
Low-income households
NOTE - If your project/property fall outside of these priorities, your application may be waitlisted. Projects that begin before application approval are not eligible.
"The Housing Coordinator I dealt with was a pleasure to deal with. She was very helpful, accommodative and throughout the process provided me with stellar support! I am overall extremely appreciative of her and WBCO's assistance in accepting me into the PIP Program and am immensely enjoying my new roof!"
Required Application Documents for 2020
Rooming House Stream
Two estimates from qualified contractors or from building material retailers.
A copy of a current valid rooming house license issued by the City of Winnipeg.
Rental Property Stream
Two estimates from qualified contractors or from building material retailers.
Homeowner Stream
Two estimates from qualified contractors or from building material retailers.
Proof of 2019 after-tax income for all household income earners. Acceptable statements include either a Canada Revenue Agency Notice of Assessment or Canada Revenue Agency Proof of Income Statement (Option C) for all household income earners.
2020 Application Decisions
After your application is received, you will be notified of the decision on the next intake date. Projects may be approved, rejected, or waitlisted to a later intake date if they fall outside of the 2020 priorities. Applications received after these dates will be assessed on a case-by-case basis. All projects must be completed by the November 30, 2020 deadline.
NOTE - PIP's 2020 application window is now closed
COVID19 Policy
Due to COVID19, all applications must be submitted by email to housing@westbroadway.mb.ca Communication throughout the process will be available through phone and email. When site visits are conducted, applicants must maintain 6 feet of distance between themselves and WBCO staff. All cheques will be mailed.