Community Allotment Gardens
The majority of these garden plots are allotted to West Broadway residents for use in growing food/herbs for themselves, their family and friends. Priority access is given to volunteers who gardened a plot during the previous summer and are returning. That said, there are many plots available so we encourage you to contact WBCO's Gardens Coordinator to put your name on our annual waiting list.
Click here to put in a request for a garden plot at one of our community gardens!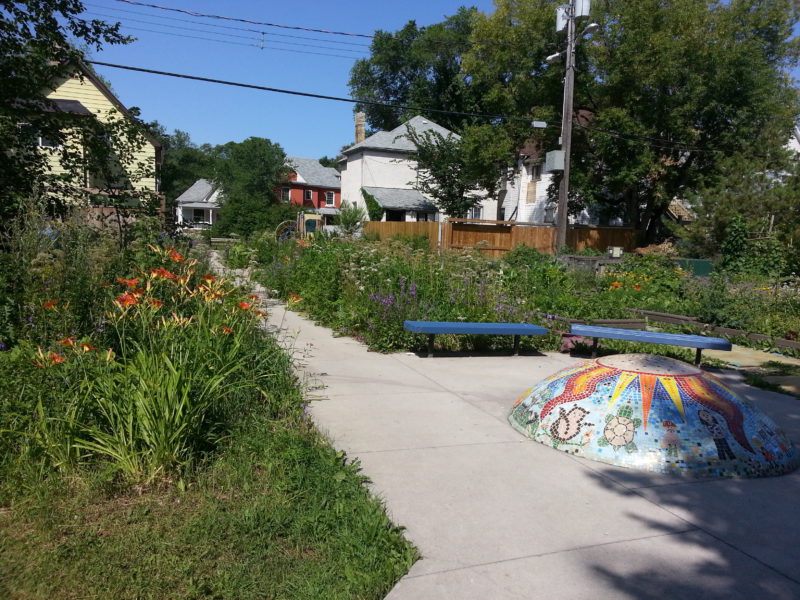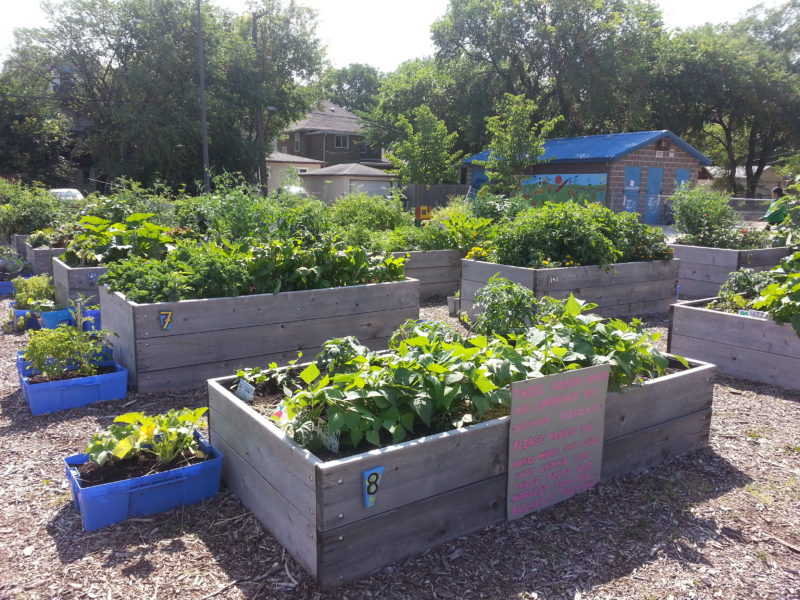 "For the past couple of years garden plot at Rock and Horse Gardens has been a space of reflection, refuelling, and reciprocal care, but more than ever this year. From digging up a persistent sunchoke root system in May to wishfully willing myself to curl up next to my goldenrods under the leaves and mulch as I put my garden to rest in October, my little plot was responsive and helped meet my needs, much in the same way as the systems that keep the community gardens a success. There are many that are planning, teaching, caring and putting in behind the scenes grunt work that keep this space thriving. I am served by mutual aid each time I get West Broadway dirt under my finger nails. I dream of the day where everyone's finger nails are blackened with this same tenderness." — Tessa Wiwchar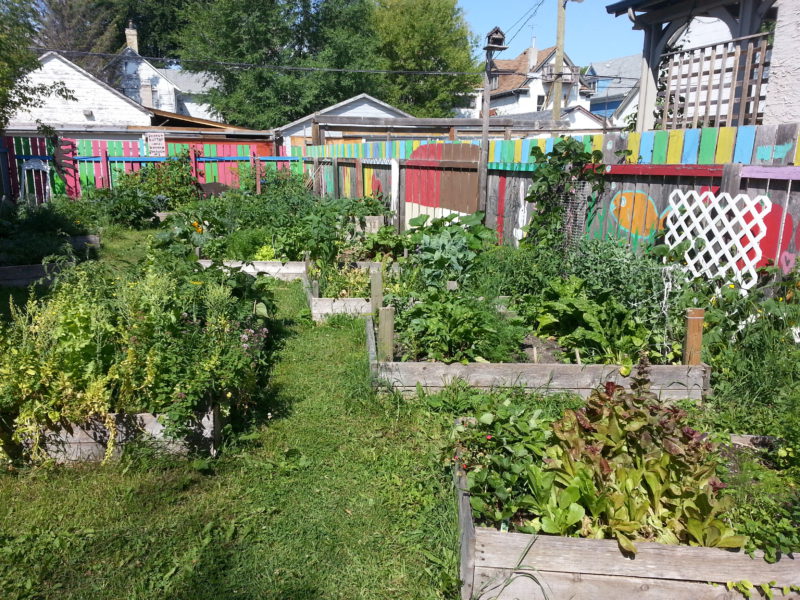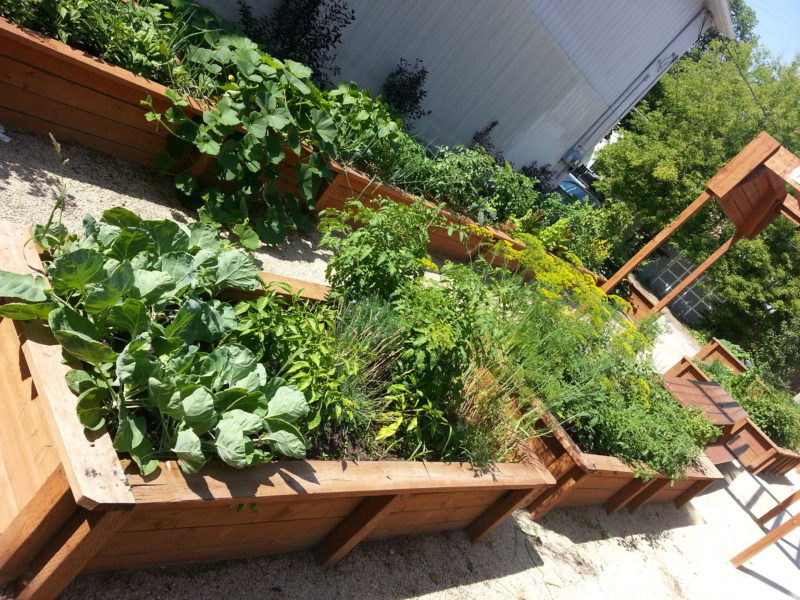 West Broadway's gardens are supported by WBCO staff but governance and management is often the responsibility of seasonal garden committees. The following are some of the expectations our gardeners have for one another:
I will conserve water to the best of my ability
I will regularly weed my plot and clip the grass around my plot
I will take responsibility for my own tools, seeds, and supplies
I will respect the garden, gardeners, and all City of Winnipeg by-laws while in the park
I will use organic gardening applications only, and will endeavor to use materials and products from renewable, sustainable sources
At least once each year, I will add organic compost to my plot to help keep the soil viable for years to come and help divert food waste from landfill (compost is often available on site for free)
I will volunteer a minimum of 6 hours each year to tending communal garden plots (each garden has a small number of communal plots open for public access – this is a service to our neighbours and a way to discourage passers-by from taking an individual gardener's produce)