West Broadway Community Organization is hiring a Tenant Advisor!
January 25, 2022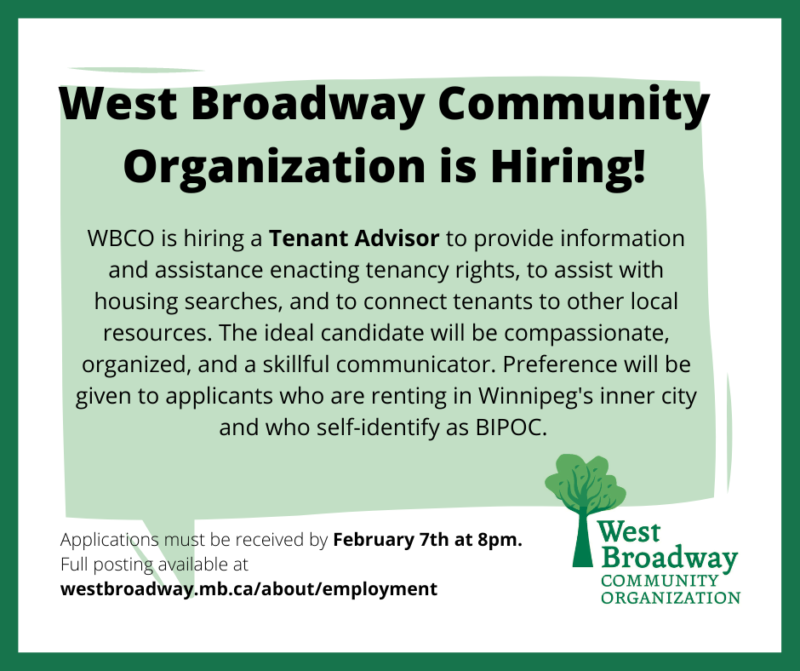 We're looking forward to reopening our office for drop-in service and are hiring a Tenant Advisor.
The Tenant Advisor will:
Offer regular drop-in hours four days per week, providing information on tenancy rights and assisting tenants through processes to enact their rights.
Oversee the provision of other resources, including community computers available for housing searches, printing and scanning, and bed bug treatment/prevention supplies.
Support tenants through self-directed advocacy plans.
Provide resource referrals to supports and services.

Did you know that more than 9/10 of West Broadway's residents are renters? This is one of the many things that makes our neighbourhood so unique and so wonderful!
Are you interested in this position? Full job posting available here!