GFC Virtual Garden Party: Planning Your Garden Workshop
May 26, 2021
12:00pm – 2:00pm
Online Event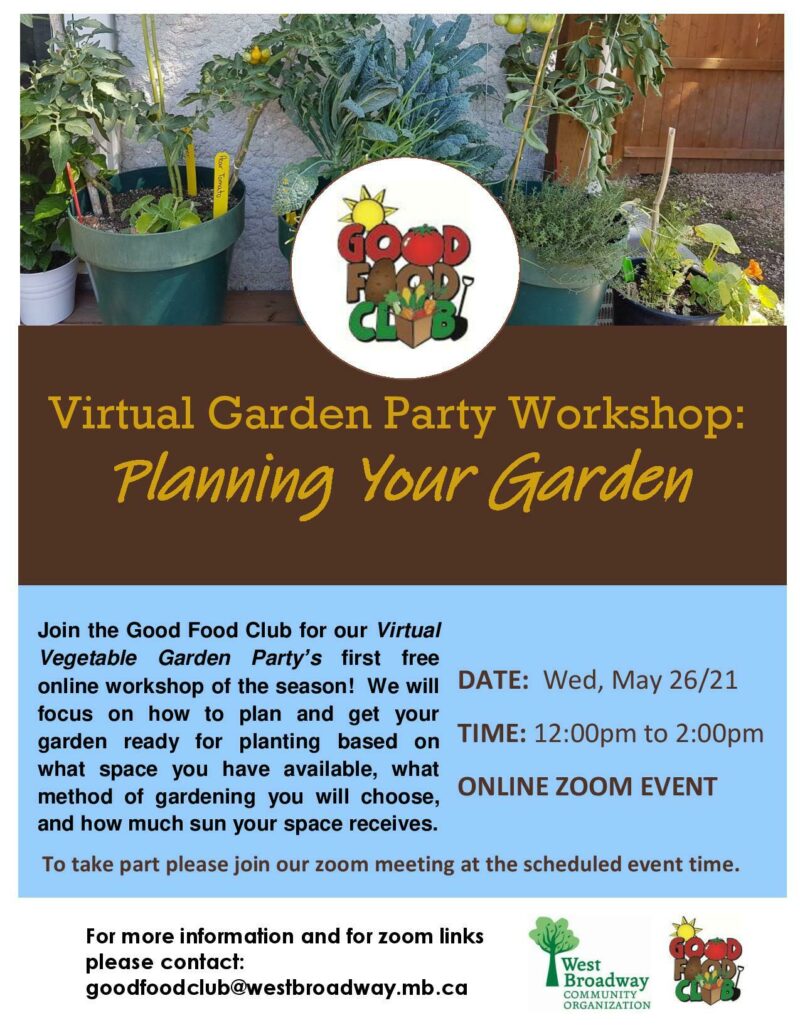 Join the Good Food Club for our Virtual Vegetable Garden Party's first free online workshop of the season! We will focus on how to plan and get your garden ready for planting based on what space you have available, what method of gardening you will choose, and how much sun your space receives.
To register and receive your Zoom link, email goodfoodclub@westbroadway.mb.ca.
Please see Garden Party Poster below for more information on the Virtual Garden Party. NOTE: If you miss the registration deadline to receive a kit, you are still welcome to attend this workshop.