GFC Virtual Garden Party: Gardening Resources at the Library and Garden Check-in
June 22, 2021
1:30pm – 3:00pm
Online Event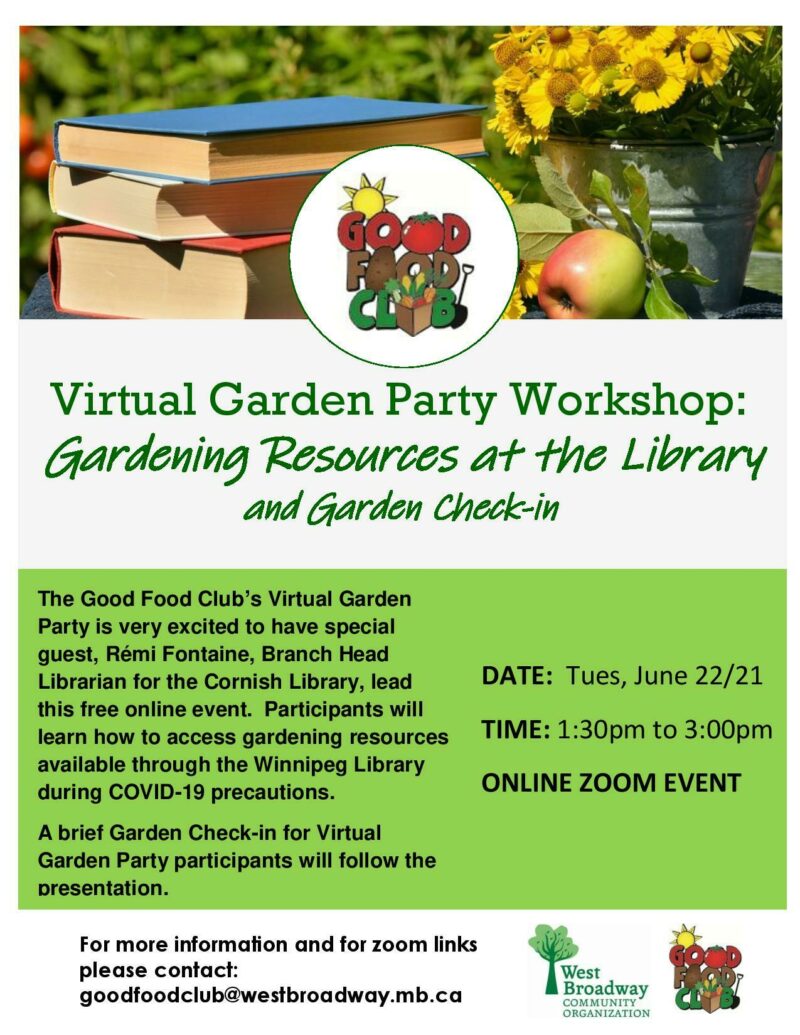 The Good Food Club's Virtual Garden Party is very excited to have special guest, Rémi Fontaine, Branch Head Librarian for the Cornish Library, lead this free online event. Participants will learn how to access gardening resources available through the Winnipeg Library during COVID-19 precautions.
A brief Garden Check-in for Virtual Garden Party participants will follow the presentation.
To register and receive your Zoom link, email goodfoodclub@westbroadway.mb.ca.
Please see Garden Party Poster below for more information on the Virtual Garden Party. NOTE: If you miss the registration deadline to receive a kit, you are still welcome to attend this workshop.