GFC Virtual Garden Party: Pruning & Harvesting Workshop
August 9, 2021
1:30pm – 3:00pm
Online Event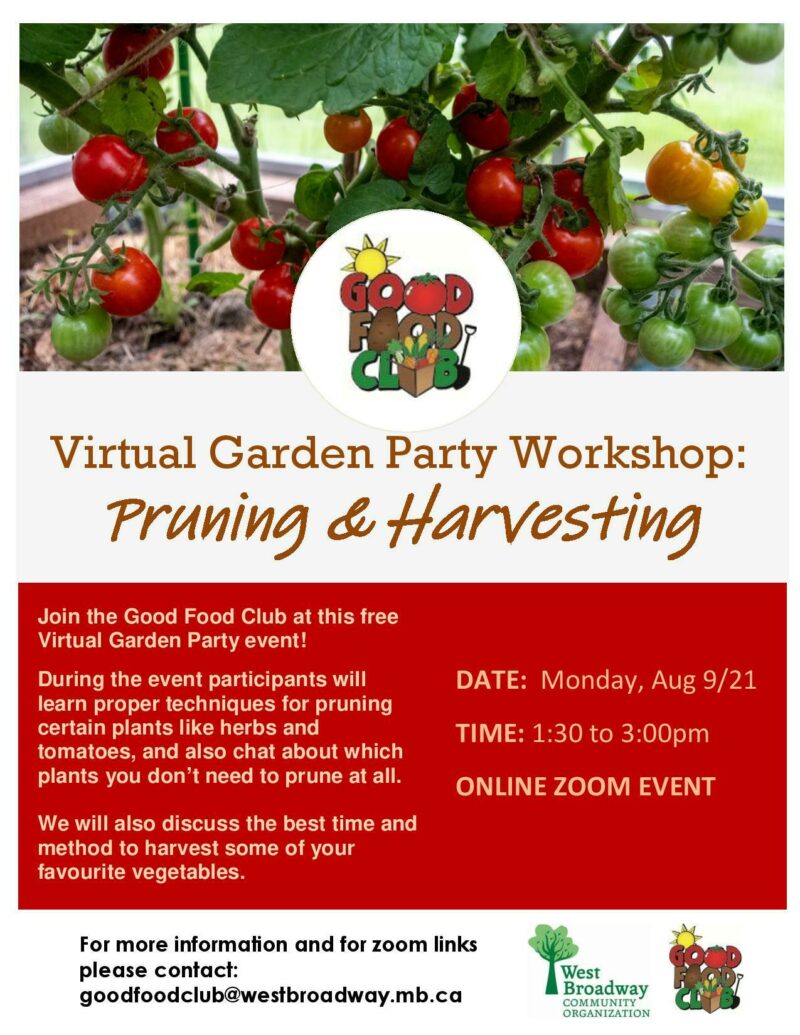 Join the Good Food Club for the next installment in our Virtual Vegetable Garden Party's free online workshop series!

During the event participants will learn proper techniques for pruning certain plants like herbs and tomatoes, and also chat about which plants you don't need to prune at all.
We will also discuss the best time and method to harvest some of your favourite vegetables.

To register and receive your Zoom link, email goodfoodclub@westbroadway.mb.ca.
Please see Garden Party Poster below for more information on the Virtual Garden Party. NOTE: If you miss the registration deadline to receive a kit, you are still welcome to attend this workshop.