GFC Virtual Garden Party: Too Hot to Cook Workshop
August 8, 2022
1:00pm – 3:00pm
Online Event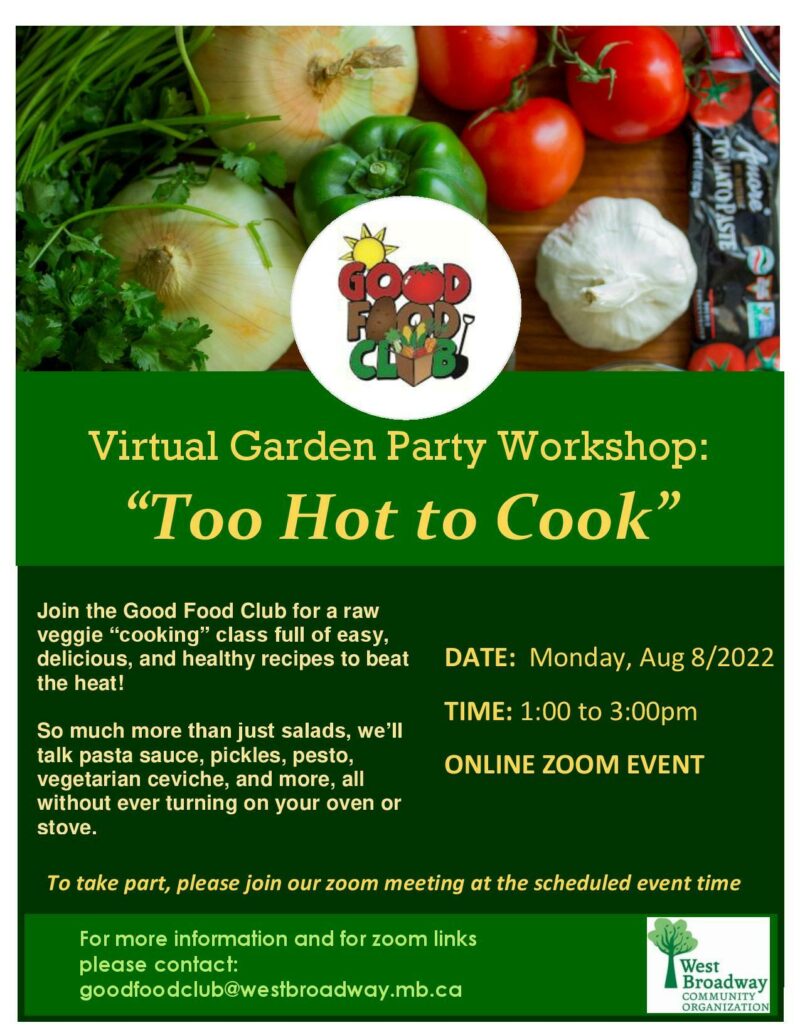 Join the Good Food Club for a raw veggie "cooking" class full of easy, delicious, and healthy recipes to beat the heat!
So much more than just salads, we'll talk pasta sauce, pickles, pesto, vegetarian ceviche, and more, all without ever turning on your oven or stove.
To register and receive your Zoom link, email goodfoodclub@westbroadway.mb.ca.
Please see Garden Party Poster below for more information on the Virtual Garden Party. NOTE: If you miss the registration deadline to receive a kit, you are still welcome to attend this workshop.